This is my latest acquisation. The color is TDF blue (Tour de France) with Cuido (Italian for Natural I am told) interior. It is a 2004 Ferrari 360 with 11,000 miles. At least that is what it had on it when I bought it. I drove it back to Atlanta from West Palm Beach on Oct.15, 2011 and put about 700 miles on it all the way with the top down. The Dealer was Ferrari of Palm Beach and the person I dealt with was Bud Root. Highly recommend as it was a wonderful experience and I was treated like royalty. Anyway, it has most all of the options available and is a blast to drive. 400HP @8500 RPMs. 6 speed manual (no paddle shift thank you) and weighs about 3200 lbs. As part of the overall service this dealer provided was a major service including belts, oil, brake fluid flush, antifreeze flush and a few other minor things that needed fixing. This was included in the purchase price. Items that do not show are a 6 disc CD changer, Tubi Exhaust and a stealth front and rear radar detector. The detector worked great coming up the parkway and I-75 as there were police every 15 miles. Made it without any speeding tickets and kind of silly to even keep track but about 20 MPG.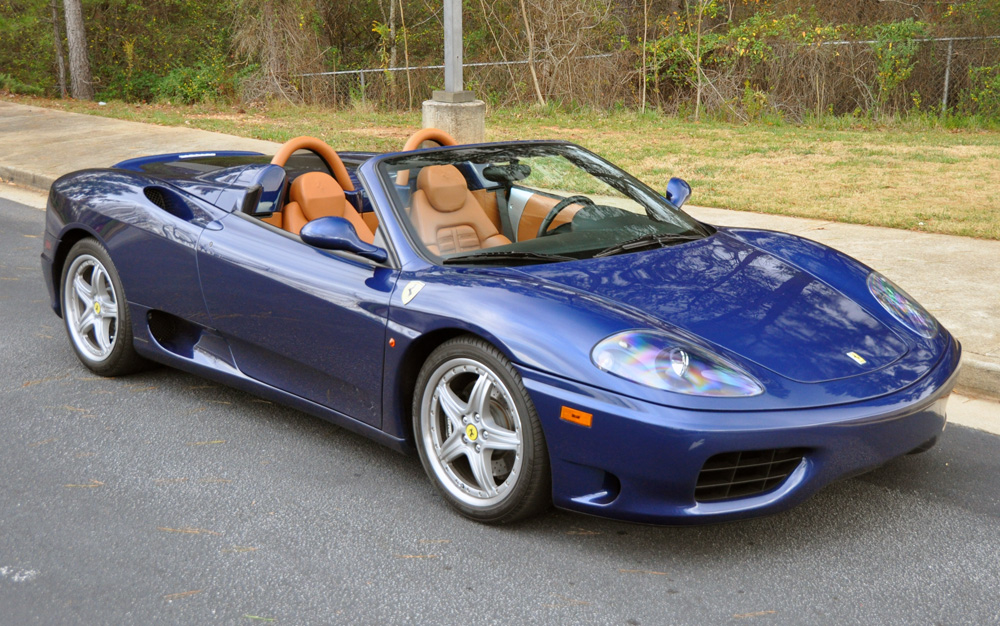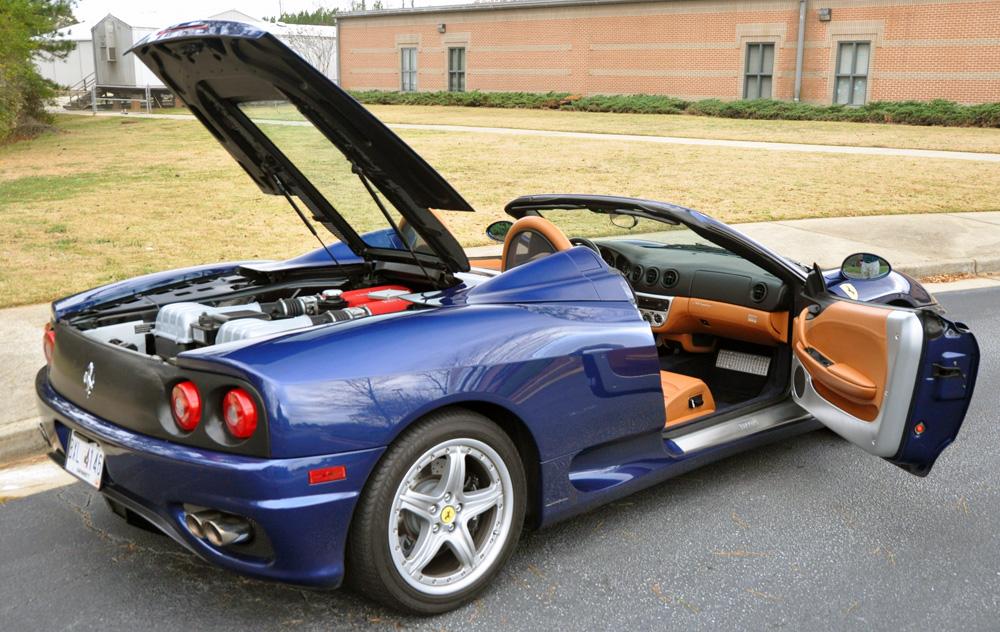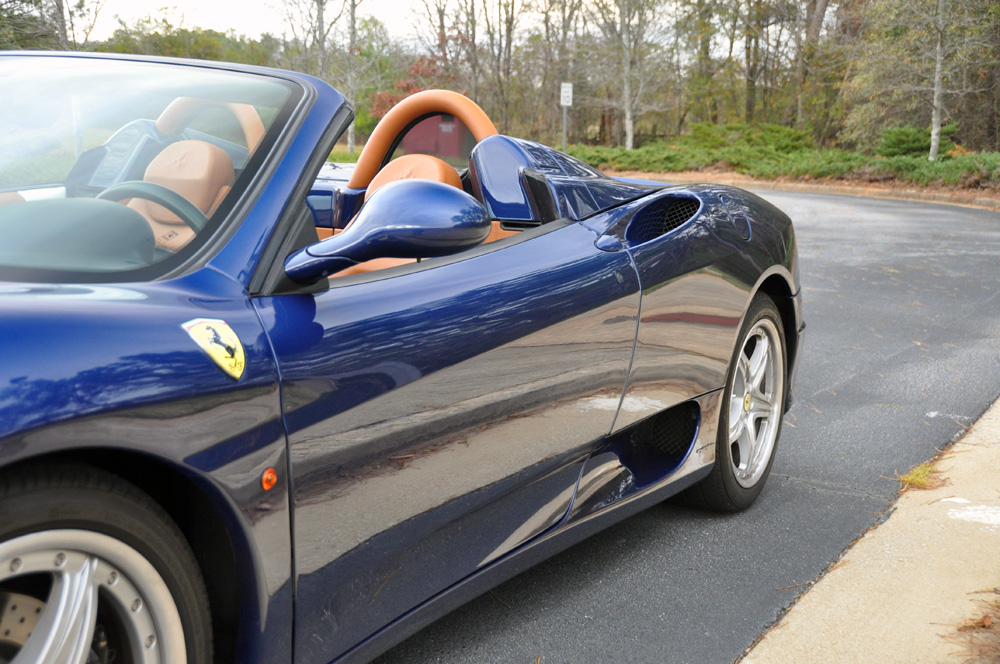 Challenge rear grille which lets excess engine heat out. Standard is a panel painted body color.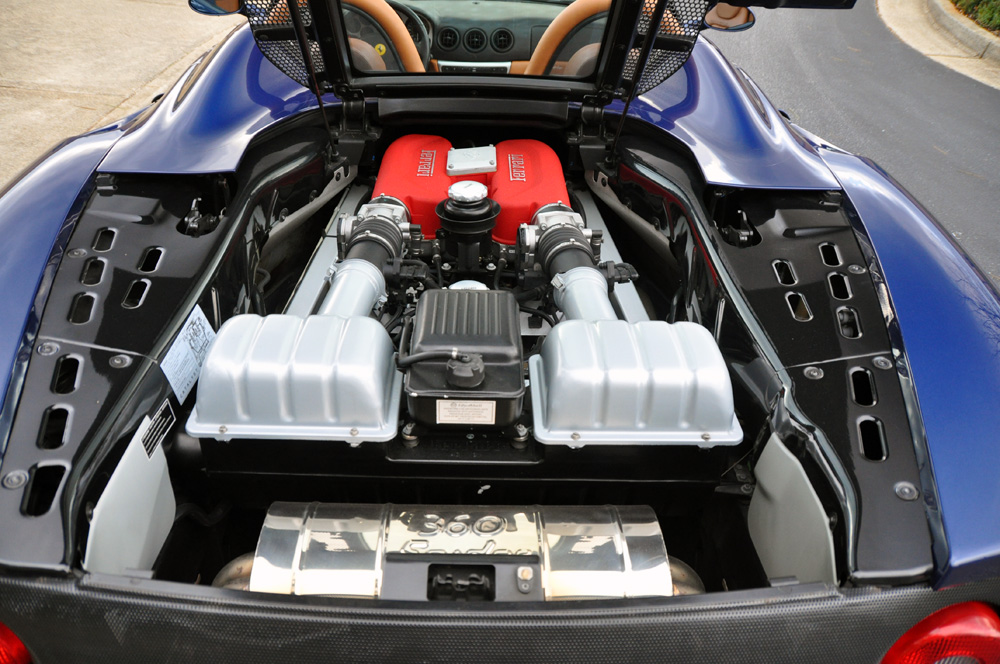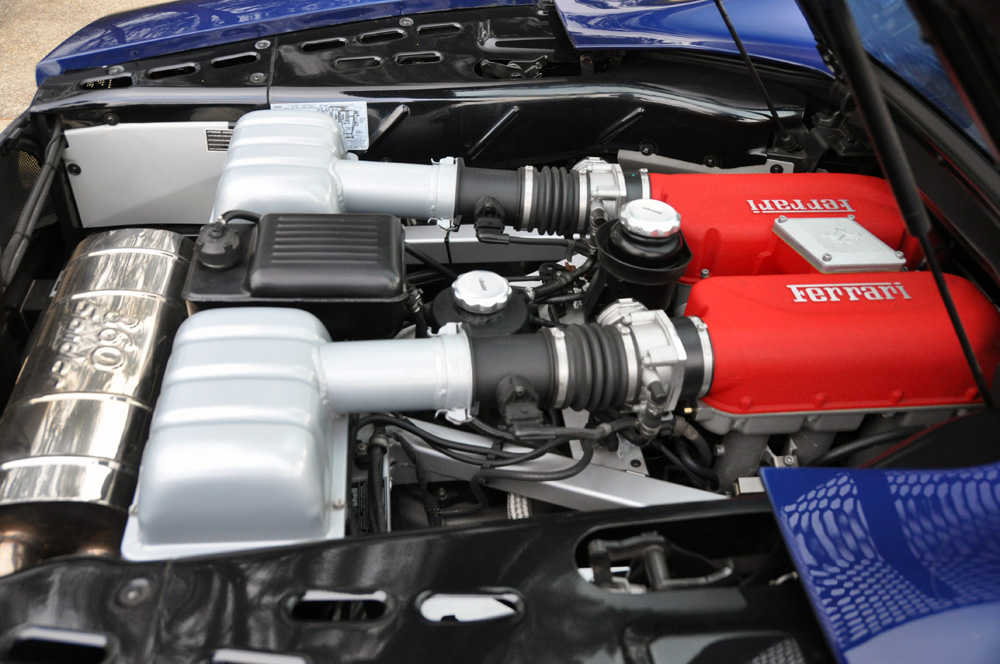 Engine under glass, fully detailed.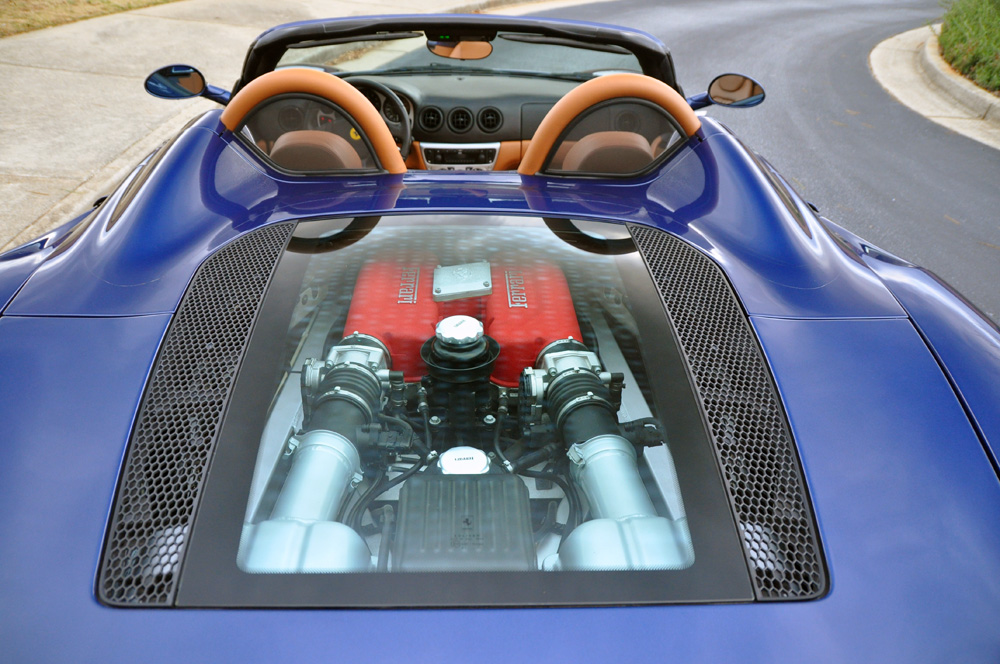 6 speed manual which is rather rare.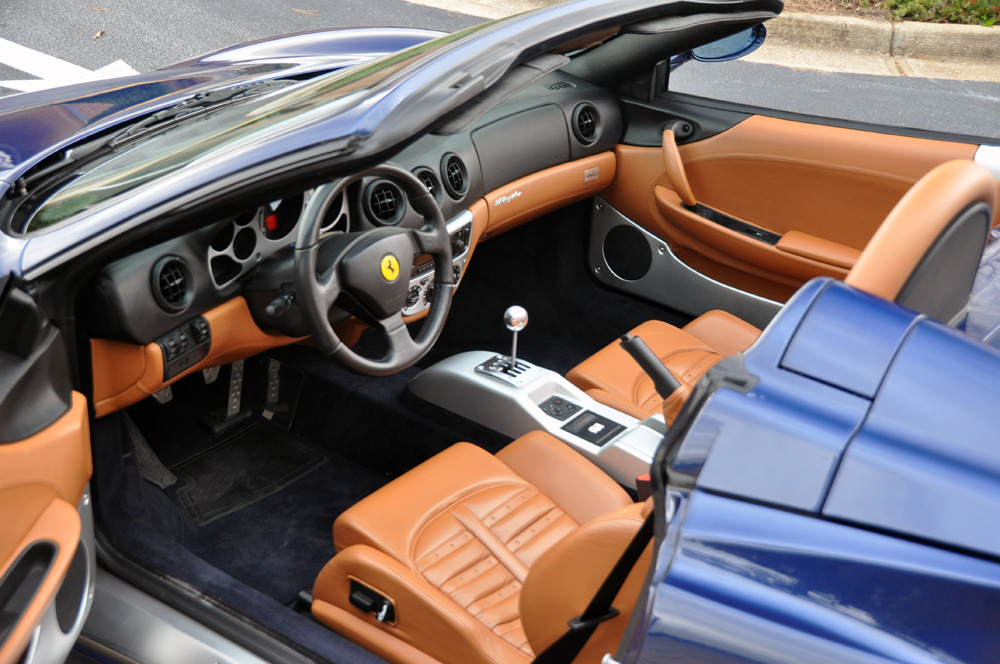 Even the Drivers Seat bolster is not worn.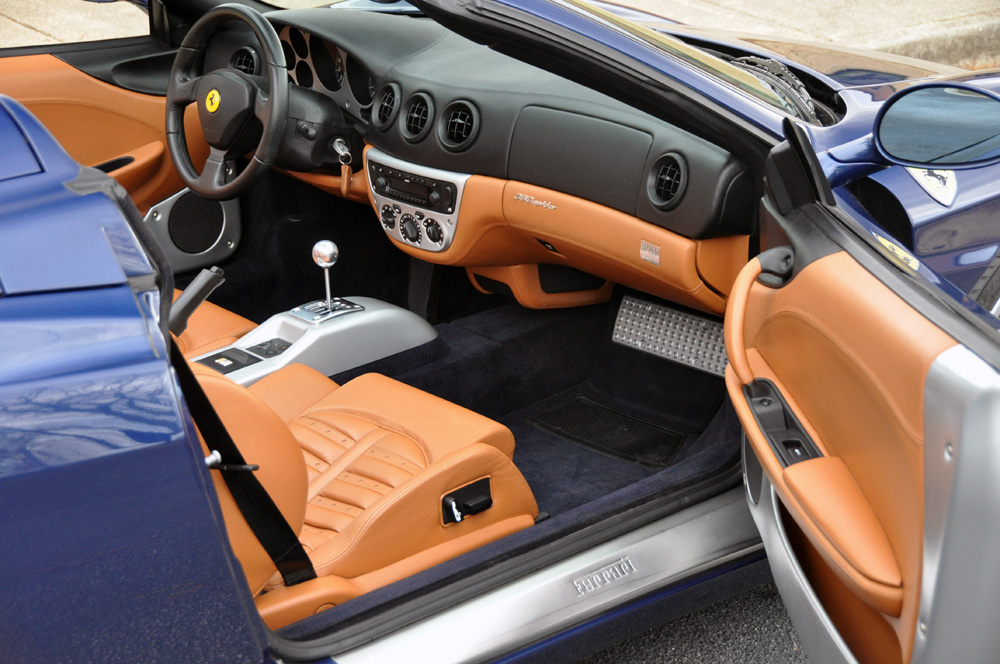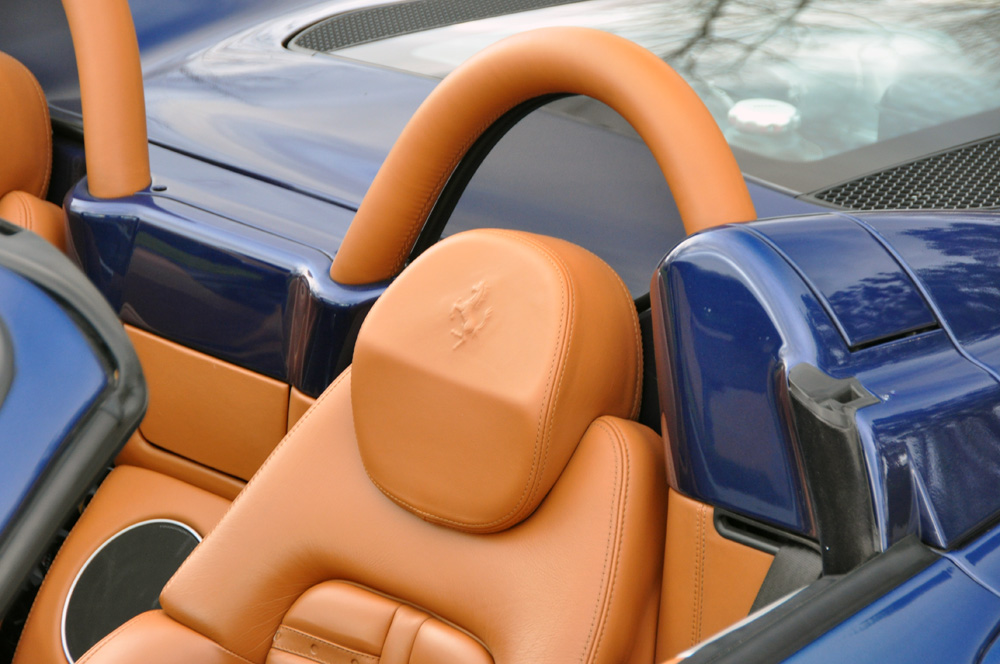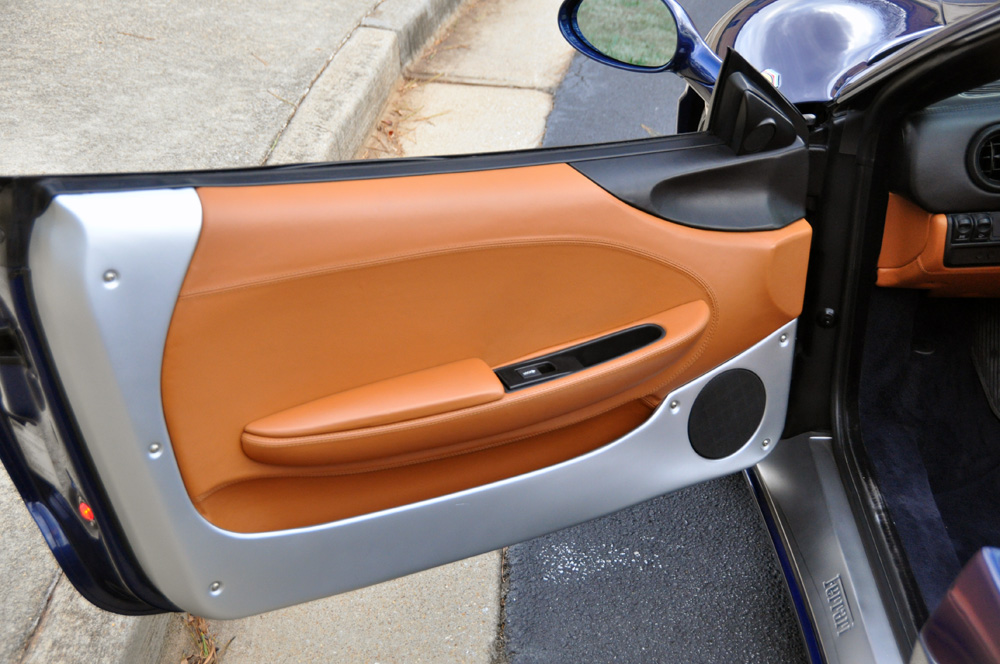 Full tool kit, car cover, manuals and Ferrari spare in a can. CD changer on passenger side under cover.